Oh hey! It's tuesday again. And it just so happens that i'm procrastinating right now. Which of course means.....

linky parties!

Haha. Enjoy!
---
1. What type of home do you currently reside in? (house, apartment, etc.)
I live in a town house. The same exact house that I've been living in since birth.
2. If you could completely redecorate one room in your home, what room would you pick, why, and what would you do to it?
Well, I'm in the middle of redecorating my bedroom, so I've got that one covered. But maybe the kitchen. Or the bathroom! Both rooms are in serious need of a make over!
3. What is your favorite place to gain inspiration for your home decor style?
All of these blogs I follow! Everyone has such beautifully decorated homes! I'm always like "Oh yeah! I wanna do that in MY house one day." I also watch a lot of HGTV.
4. What is your favorite piece of decor in your home?
Currently it is my desk. I love it. It's small, but it's absolutely perfect for me.
5. What do you want visitors to feel when they visit your home? Do you think your home gives off that feeling?
When I have my own home, I want people to feel comfortable and like they're in their own home. I've always dreamed that my home would be open and welcoming, somewhere that people would want to come to all the time! That's what I plan on doing when I get my own place.
6. Describe your home in one word and explain why you chose that word.
Memories. I grew up in this house. All of my childhood memories come from this house and this neighborhood. It has played a big role in who I am today.
7. What are some predominant colors or patterns in your home?
Eh, the house has no theme really, but in my room the predominant color is green (favorite color much?). When I have my own house, I can see myself using different shades of yellow and green a lot.
8. What is your favorite room in your home and why?
My bedroom! It's the only place I can really go to get away from life, especially since my family moved in and they have 5 kids under the age of 12. It gets pretty crazy, but my room is MY place, no one can come in unless invited.
9. Do you take a hands-on or DIY approach to projects around your home or do you enlist or hire help?
I'm definitely more of a hands on person. I do take note from other bloggers and people on the internet, but for the most part, I can do things by myself. I inherited a lot of skills like that from my grandpa. Usually, I can just look something up and teach myself how to do it.
10. Where is your favorite place to shop for home furnishings?
Craigslist or thrift shops. I do want to buy at least the living room furniture brand new after I get married and have my own home. And of course, I think I'd want a brand new bedroom set eventually and definitely a new nursery set when I have my first kid. But I can deal with hand me downs for the most part.
---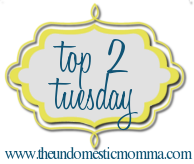 Top 2 Favorite Items from 2010!
1. My Ollivanders Wand!
I've never shared this baby with you guys yet, so aren't you in luck! I love that I got to pick my own wand when I went to the Wizarding World of Harry Potter. My dream was to have a wand of my very own and I absolutely love mine!
isn't she beautiful? i'm finally a real witch!
2. My MacBook
At the beginning of the year, the screen on my old macbook got cracked and I freaked out majorly! So, my grandma bought me a new one. It's the white plastic unibody one and it is amazing. I really couldn't go back to a PC after having a mac for so long, so I was so scared when the old one broke.
---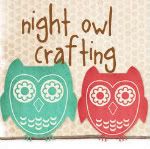 1. Did you make any New Year's Revolutions?
It's not really a resolution, more of a goal. My goal is to be a better me every single day.
2. What are some goals you have for 2011?
Uhm. To be a better me every day? Haha, other than that, I'm teaching myself how to sew (which is interesting so far), so I want to get better at that. I also want to do more crafty things more often.
3. What is something that you got for Christmas?
My sewing machine! I love it soooo much!
4. Did you see any good movies over the holiday season?
TANGLED. Need I emphasize anymore? That movie is the cutest thing I've seen in a while and I already adore Disney! Flynn Rider is my man!
5. Do you do your own taxes or have someone do them for you?
My momma does it for me :)
---
It seems that's all for this Tuesday's linky party! I hope you guys all link up too :)