So, even though I've been SUPER good all year, Santa kinda forgot to stop by my house this year (I blame it on the fact that my cousins are SUPER naughty).

Well, I did get gifted a sewing machine, which is good. But you know what would go hand in hand with my awesome sewing machine? An awesome Silhouette! I mean, come on, I have three weddings to make presents for in 2011. I can sew the newlyweds some awesome blankets and then monogram some towels using the Silhouette. I could even help make their thank you cards or even their invites using the nifty Silhouette. I'm pretty sure that thing can do anything.

As Christmas Miracles go, four awesome blogs are giving away the Silhouette! Do you understand how exciting that is?

And as much as I want to be selfish and not tell anyone about the giveaways, I love you guys and I want to share. (Plus, I get more entries if I blog about it =P). So head on over to these three blogs and check out the give away!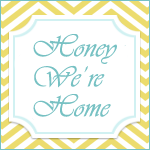 Good luck to me! And to all you guys too :)