I can't believe that I've been so MIA this weekend!
It was quite the eventful weekend, so that's my excuse.
Some highlights from this weekend are:
*I went to a YSA dance on Friday night (and stayed out until like 3)
*My family & friends threw me a SURPRISE party on Saturday!
*I baby sat my favorite cousins on Sunday
*I joined 24 Hour Fitness yesterday (and really worked out for the first time in a long time)
So, as you can see, this weekend has been awesome!
And things are seriously only going to get better!
Anyway, how about some Tuesday linkys?
1. What is your favorite childhood memory?
Going to my Tutu's house on Thanksgiving and Christmas with my entire family. All of my extended family would be there as well and all us kids would play and then of course we'd eat. On Thanksgiving, we'd all pull a name for secret santa, then on Christmas Santa would come and deliver all of our presents.
2. What is your favorite quality about yourself?
3. What is your favorite thing that your child does?
I don't have children, yet.
4. What is your favorite thing to do to relax?
Lay in bed and do nothing. Or perhaps now it'll be going to the gym and walking on the treadmill with a good book in hand!
5. What is your favorite restaurant? And what is your favorite thing on the menu?
I love all restaurants! OK, no not really. I do have a top three...Zippy's is my all time favorite, I love the chicken cutlet, but my go to meal is saimin (ramen) with a side order of french fries! Then Ken's which is the best diner ever, it's on the Big Island of Hawaii, I try to get something new every time I go there because
6. What is your favorite piece of jewelry (besides your wedding ring)?
The necklace that I got for my Papa for fathers day when I was one, I have it now.
7. What is your favorite night of the week M-TH? And why?
Hmmm....I like Wednesday and Thursday nights.
8. What is your favorite dessert?
Pretty much anything with peanut butter, lol.
9. What is your favorite item in your make-up bag?
Currently, it's my color pallet, it's flippen' awesome!
10. What is your favorite smell?
I so just answered this question here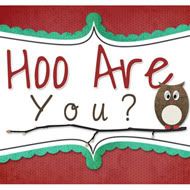 1. Are you married/in a relationship/single? For how long?
I am single & currently enjoying it! Single life has been fun and happy for me, so y'know, I'm good! I'm working on me and improving myself so that's working wonderfully. I've been single for like eight months now. Woah! I didn't even realize it's been that long :)
2. What do you do for a living? Do you enjoy it?
I'm currently a student. I love school! But I hate paying for it.
3. In what state do you live? Where were you born and raised?
I live in Hawaii and currently, I'm living in the exact same house that I was born and raised in.
4. Do you have children? If so, how many? If not, do you want them?
I do not have children yet, but I definitely do want some one day!
5. Who is your favorite blogger to follow and why?
Grrr....I can't choose just one! Seriously, I love all of the bloggers that I follow!
Well, I have to go get some hw done,
then I'm gonna head out to the gym! I'm soo good, I know!